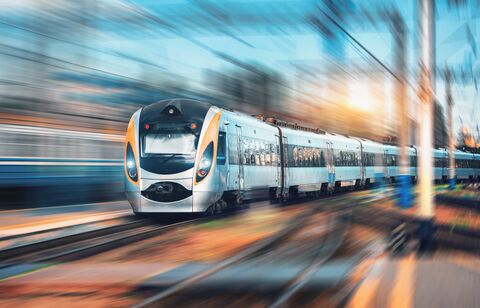 Specialized Master's Degree in Rail and Urban Transport Systems
A course that responds to the significant growth of the rail sector in partnership with Ecole des Ponts ParisTech and the Technological University of Compiègne
A Master's degree for engineers or executives in the railway sector
This Specialized Master's degree in work-study allows students to acquire an overall vision of rail and urban transport systems, while integrating the technical, economic, institutional and regulatory aspects (French and European).
The training covers the entire field of passenger transport, urban and interurban, and freight transport. The training program deals equally well with metros, trains, TGVs, tramways.
The training provided at INSA Hauts-de-France
Within a campus specialized in transport and mobility and a territory that concentrates the design, realization, regulation and certification activities of the railway sector, INSA HdF ensures the coordination of modules :
"Technical presentation of transport systems"
"General design of a transportation system"
and the three modules called "rolling stock ", relying on its industrial partnerships and major manufacturers of rolling stock in the region.
On the program :
the discovery of the Petite-Forêt Railway Test Center, a true laboratory for the development of rolling stock and also allowing the performance of tests on the track or infrastructure.
the visit of the factory of Alstom Petite-Forêt which allows an immersion in the heart of the assembly of rolling stock in order to apprehend the subsystems which constitute it.
the visit of Eurotunnel and the Sangatte Well to understand all the complexity of such a system of transportation.
a course/conference at the ERA (European Railway Agency), the only global institution mandated to authorize vehicles to cross borders in Europe, issue safety certificates valid in several European states and ensure an interoperable European rail traffic management system.
All about the Specialized Master's program