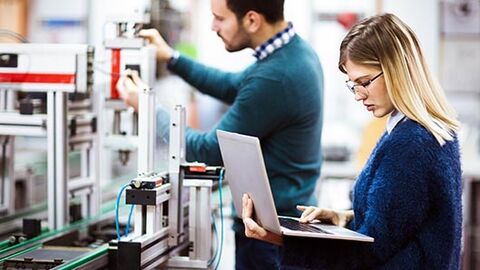 Application
How to apply to engineering or master's programs.
How to apply to INSA Hauts-de-France?
In engineering education
You wish to join INSA in the 1st, 2nd, 3rd or 4th year?
Consult the procedure to integrate INSA in engineering training
You want to join a speciality in apprenticeship in 3rd or 4th year?
Applications are to be submitted via the e-candidat procedure.
For questions :@email
In Master
but also in Licence 2 or 3, in Licence pro
You want to enter a Master's degree in the 1st or 2nd year?
Apply via the e-candidat procedure

In DEUST 1st year or Bachelor 1st year
Connect to the platform Parcoursup
International students
You are an international student and have never been enrolled at the Université Polytechnique Hauts-de-France
You have been admitted as part of an exchange program,  you will find all the information here.
You have been admitted through an individual application (device  Study in France or internal application) You will find all the information below:
To obtain the registration file, send an email to the schooling department ( @email ) specifying in the subject line "request for an International registration file", attach your prior agreement to register Studies in France or your admission letter.
The service is located in the Maison des Services à l'Etudiant - Campus Mont Houy - Aulnoy-lez-Valenciennes.