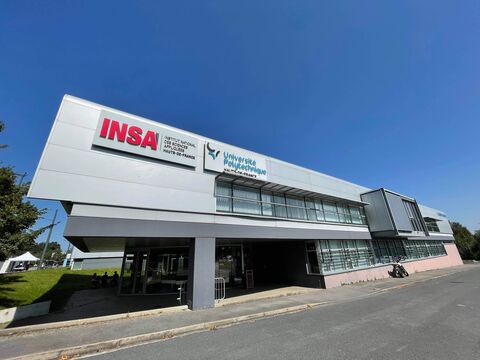 The INSA Hauts-de-France
Created in January 2020, within the UPHF, INSA Hauts-de-France rests on solid foundations that allow it to be a recognized institution in the region, nationally and internationally.
Cutting-edge and future-oriented training
The INSA Hauts-de-France offers Bac+2 to Bac+8 training.
First of all, engineering training. The institute is one of the 7 Institutes of the INSA Group: a UNIQUE and singular network, a different and committed network that you choose. INSA Hauts-de-France is in itself unique and singular thanks to its training courses co-delivered with the Hauts-de-France Polytechnic University.
INSA Hauts-de-France offers a wide range of more than 50 courses that meet the challenges and needs of the socio-economic and environmental world: 
- Engineers - Masters and Doctorates
. - Deust - Licenses - Professional licenses
Les entreprises : partenaires essentiels de la formation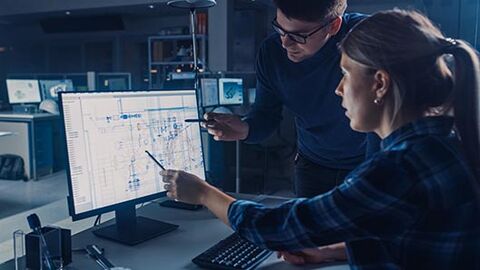 Les élèves-ingénieurs et les étudiants de l'INSA Hauts-de-France se forment également sur le terrain grâce à des stages et à l'alternance (contrat d'apprentissage et contrat de professionnalisation). Les entreprises et ces périodes de mise en pratique sont une part importante dans leur cursus de formation. De plus, certains cours sont dispensés par des professionnels ce qui ajoute une plus-value. Ces conditions d'études les placent dans un contexte réel qu'ils retrouveront à l'issue de leurs études.
Recherche : l'Ecole Doctorale Polytechnique HdF, co-accréditée par l'INSA Hauts-de-France
Les formations de l'INSA Hauts-de-France sont adossées à la recherche grâce à l'Ecole Doctorale Hauts-de-France qui compte 4 laboratoires.
L'Ecole Doctorale Polytechnique Hauts-de-France (ED PHF n°635), pilotée par l'Université Polytechnique Hauts-de-France (UPHF), co-accréditée avec l'Institut National des Sciences Appliquées Hauts-de-France (INSA HdF), associée à l'Institut Catholique de Lille (ICL), rassemble un potentiel de plus de 160 enseignants-chercheurs habilités à diriger les recherches, 4 laboratoires d'accueil dont 2 UMR CNRS pour environ 250 doctorants et environ 45 thèses soutenues annuellement.
Tout savoir sur l'ED PHF
L'INSA Hauts-de-France en images