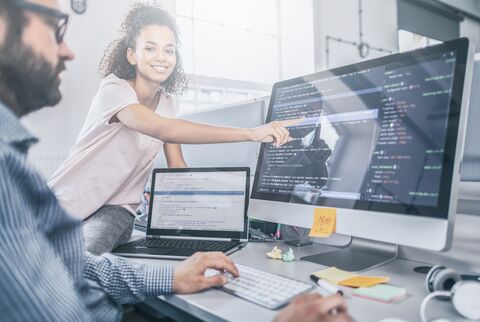 Training areas
Your training choices are your future choices!
To make the right choice of training, to make the right choice of orientation, is to make the choice to put all the chances on your side to build your professional future at best.
But in which field to make these choices?
50 training courses in 4 major cutting-edge and future-oriented fields
The INSA Hauts-de-France offers about fifty training courses from Bac+2 to Bac+8 in science and technology, which are promising for employment.
Transport - mobility
Transportation, mechanics and energy
Electronics and embedded systems
Telecommunications
Mechatronics and automation
Industries of the Future
Automatics and connected objects
Electrical engineering and industrial computing
Industrial engineering and logistics
Quality-Hygiene-Safety
Materials and agri-food processes
Informatics, digital media and networks
Computing, networks and cybersecurity
Audiovisual and multimedia
Integrated building modeling and civil engineering
Science
Mathematics
Physics/Chemistry
Life Sciences
Physical Activities and Sports
.