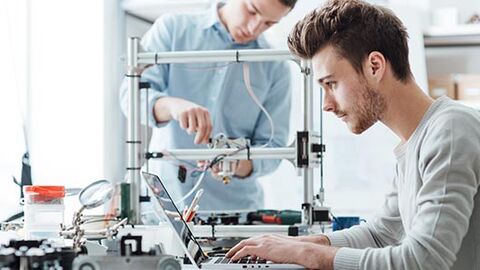 Apprenticeship contract
You are a student and you want to continue your studies with an apprenticeship contract ?  INSA Hauts-de-France is there for you !
What is an apprenticeship contract?
An apprenticeship contract is a written contract of employment for a Limited Duration (LDF) or an Indefinite Duration (ID). Its duration ranges from 6 months to 3 years.
The training takes place :
In the company under the responsibility of an apprenticeship master.
         In an Apprentice Training Center under the responsibility of a tutor
Who can do an apprenticeship contract?
Young people between the ages of 16 and 29.
Some audiences may enter apprenticeships beyond age 29:

apprentices preparing a diploma or title higher than the one obtained
disabled workers
people with a project to create or take over a business
high-level athletes
What is the remuneration?
As an apprentice you will be expected to earn a certain percentage of the SMIC according to a pay scale: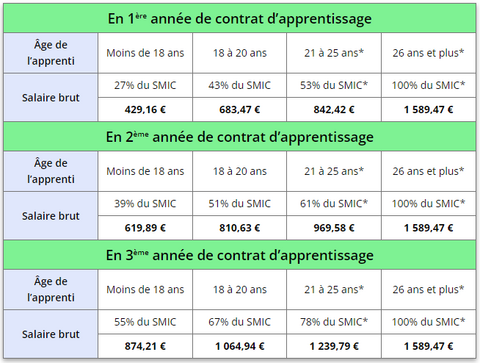 In an apprenticeship contract, the salary is exempt from all social charges. Your gross salary will therefore be your net salary.
Also read
Application ">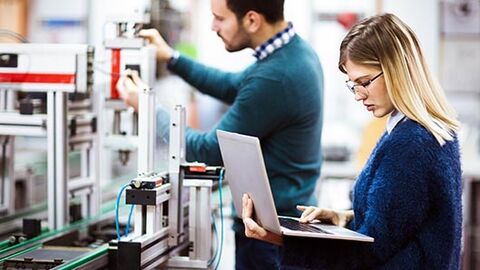 Registration ">