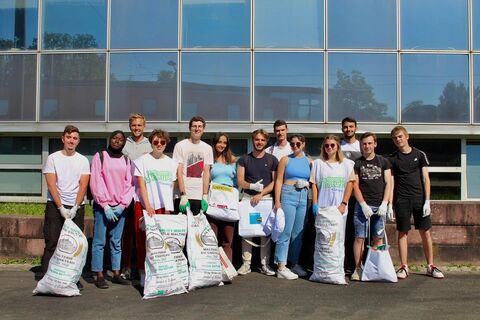 Clean Walk - GRINSA
SAVE THE DATE: On Saturday, November 26, you are expected to attend the Clean Walk organized by GRINSA.
The goal? Collect as much trash as possible on the Mont-Houy Campus from 10am to 12pm.
The goal?
The walk will start at the Moriamez Recherche streetcar stop, on the Mont-Houy Campus.
Registration is not required.
This cleanup walk is organized by the student association GRINSA as part of the European Waste Reduction Week.
For more information, feel free to contact GRINSA.