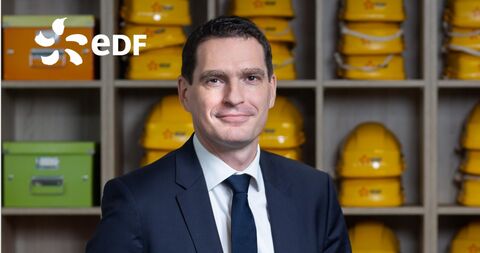 Mathias POVSE: discover the sponsor of the 2023 engineering graduates
The INSA Hauts-de-France is organizing the graduation of its 2022 engineers and masters on March 4, 2023.
For the occasion, Mathias POVSE, director of regional action for Hauts-de-France at EDF will sponsor the graduation of engineers.
Who is Mathias POVSE?
Director Regional Action EDF Hauts-de-France Director of Commerce EDF North West
Mathias Povse is a fine connoisseur of energy issues and the Hauts-de-France region. From managing electricity networks in Paris and then in Guadeloupe, to the cabinet of the Enedis presidency via the rules for opening up the electricity markets, his experience led him to the head of Enedis Nord Pas de Calais. Since 2018, Mathias Povse has been the representative of the EDF Group in the Hauts de France region, also in charge of energy sales and associated energy services, for individuals, communities and professionals. His field of action covers low-carbon electricity production, major projects ( offshore wind farm, EPR), training, CSR, innovation in particular to co-construct with customers and territories energy solutions combining efficiency and sobriety.
Since 2018, Mathias Povse has been president of the MEDEE cluster (collaborative research, innovation and opportunities in electrical engineering). He also chairs the Fondation du Nord, whose objective is the integration of the most fragile publics and the accompaniment towards autonomy of the elderly and people with disabilities.
A word from the sponsor
"It is a great pleasure for me and a recognition for EDF to sponsor this graduating class from INSA.

With Ensiame yesterday, with INSA Hauts-de France today, we are committed to meeting a common challenge, that of the climate emergency. Our weapons are energy sobriety, efficiency and the production of low-carbon electricity. Our 77 years of experience are a rich source of wealth, but our major assets are innovation, the renewal of skills, and the fresh perspective that you, young engineers, bring to our sites and services in support of the energy transition.

I would like to thank you for this, as well as all those who accompany you in your studies, your director, your teachers, the administrative and technical staff and, of course, the student associations, without whom a school of engineering would not be what it is.
Mathias POVSE
EDF Hauts-de-France en quelques chiffres