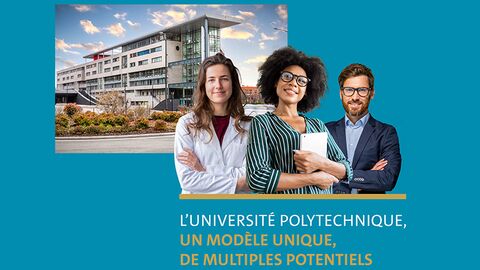 The polytechnic university, a unique model, multiple potentials
In 2019, our institution became the Université Polytechnique Hauts-de-France. A look back at the construction of a unique model and an assessment of the results achieved to date.
 
In 2016, in a context of restructuring of the university landscape, the University of Valenciennes and Hainaut-Cambrésis began its transformation into the Polytechnic University of Hauts-de-France.
In 2019, thanks to Ordinance No. 2018-1131 offering the possibility of accelerating the transformation by becoming an Experimental Public Establishment, the university officially became Université Polytechnique Hauts-de-France, and thereby the 1st polytechnic university in France.
Beyond the name and statutes, many things have changed since 2016, in training, in research, in terms of governance of the institution, among others. Thanks to the involvement of the staff and the support of the territories, gradually, we have experimented with a new logic offering students and researchers extremely favorable conditions in their careers and positioning the institution today as a model of innovation.